The main electrical panel consists of 250A differentials and a grid analyser, which checks the quality of the energy supply and activates the diesel generator in the event of an anomaly, such as power outages or poor quality supply. This electrical panel serves the entire building, separating critical systems (datacenter room) from those that are not (office, lighting). At the entrance of the electrical connection we have installed a voltage stabilizer to avoid peaks and overloads in the equipment. Translated with www.DeepL.com/Translator
We have our own 200 KVA diesel generator in order to guarantee a stable electricity supply in the event of a power failure. The autonomy is indefinite since the filling of the tank does not imply stopping the generator.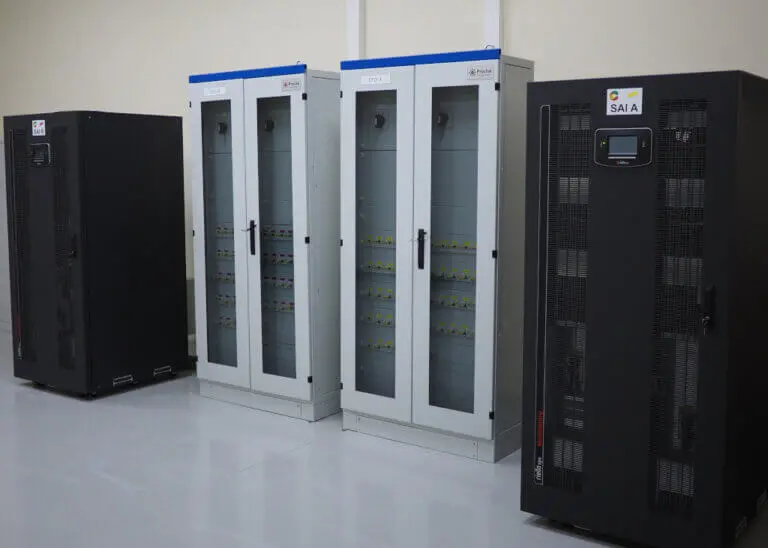 Next to the Datacenter room is a secondary room. This room gives exclusive electrical supply to the rack cabinets, differentiating them into two independent electrical intakes to the cabinets, A and B sides. This way, we obtain redundancy for possible interventions without having to cut the supply off.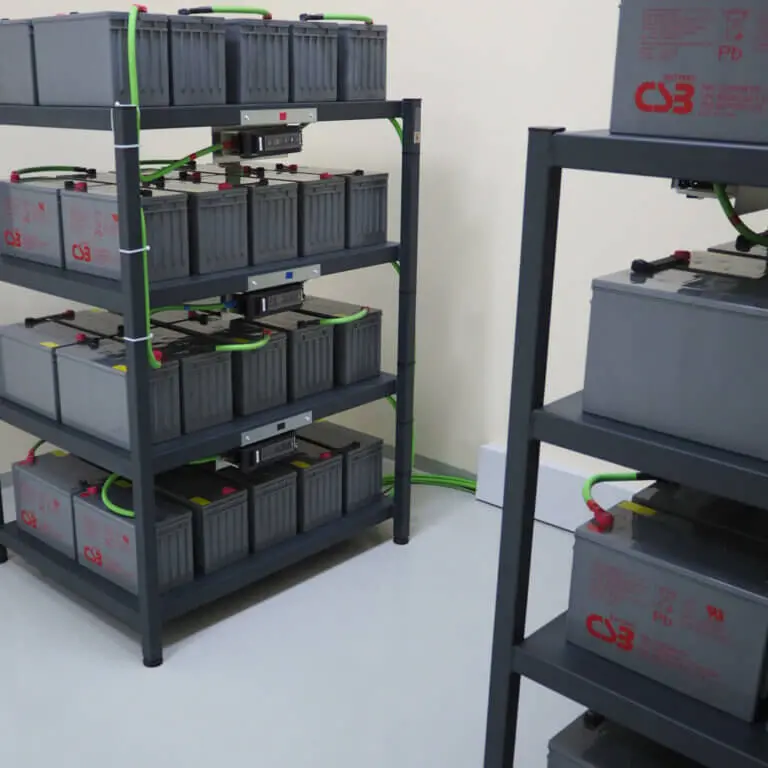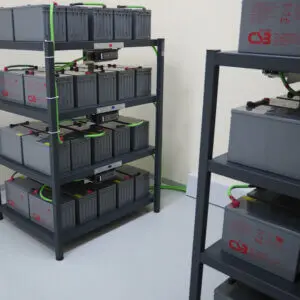 In this same room, there are also the UPSs that are responsible for filtering, stabilizing and guaranteeing the supply of the CPD. Equally differentiated on two sides. In case of any anomaly of the electricity network, they could be in charge of keeping the servers powered for more than 15 minutes. The time required to ensure the correct activation of the diesel generator is 2 minutes.
These equipments are redundant, each one of them can support by themselves all the load of the datacenter room in case of failure.
The room is intended to house the electrical supply and protection of a second datacenter room
Green Energy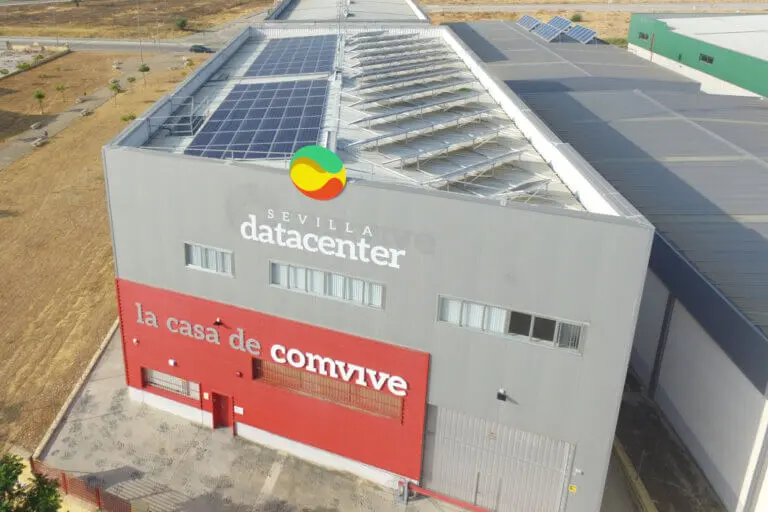 We have a firm commitment to the environment, so the energy we hire comes 100% from renewable sources. We have designed the datacenter room to get the greatest possible savings on electricity consumption, with systems such as free-cooling air conditioning and isolation of cold aisle and hot aisle. This commitment has led us to install our own state-of-the-art infrastructure of photovoltaic solar panels on the entire roof of the building.