For Sevilla Datacenter, security is very important. To ensure that no unauthorized person can access your infrastructure we have the following security and surveillance systems:
Control of presence and intrusion in all the perimeter of the building.
CCTV with video recording (30 days).
Access control using an electronic system with proximity cards.
Surveillance service.
Alarm system connected to security centre (Grade 3).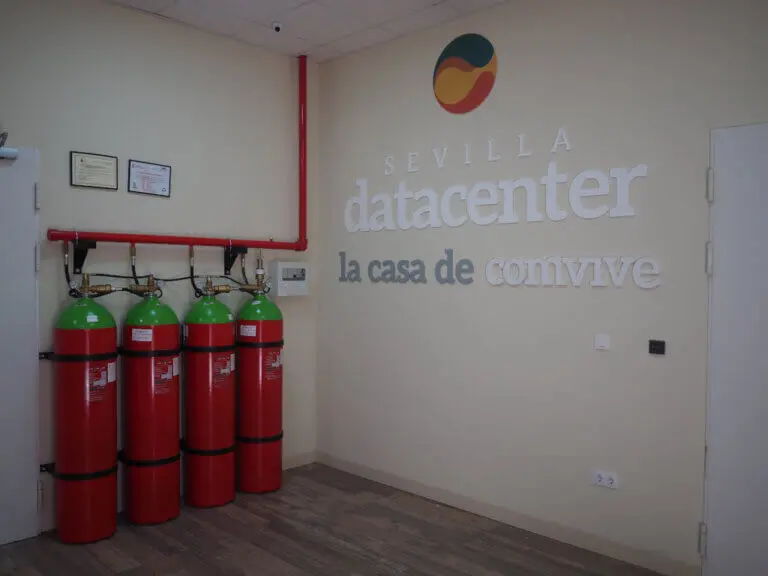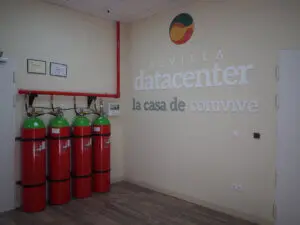 Another security measure that Sevilla Datacenter has is a good fire protection system based on two strategies. First, the detection system, which combines smoke and vacuum detectors throughout the building with a centralized system. And second, the extinguishing system, with automatic systems using inert gas IG55 with low toxicity and no environmental impact in the data center room and in the electrical rooms. In the rest of our facilities the extinction is manual homologated.
Sevilla Datacenter also has a loading and unloading area making it easier for large and small vehicles and goods to access the building via the loading dock.